Zagreb > Rent > Apartment
Tomislavov trg, Center, 180m²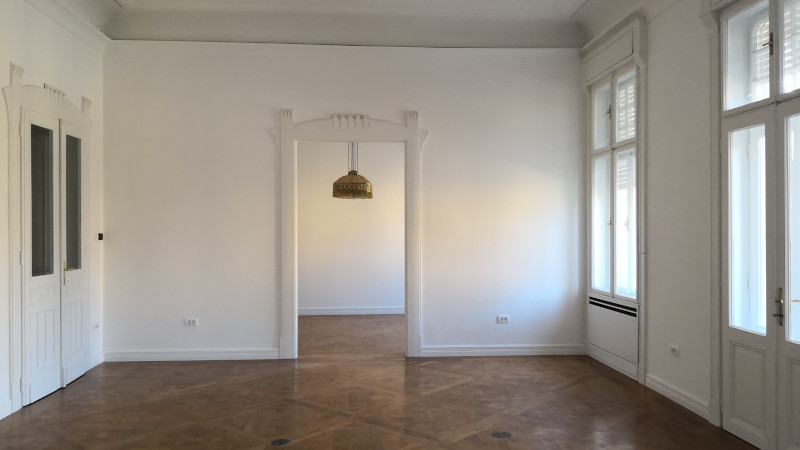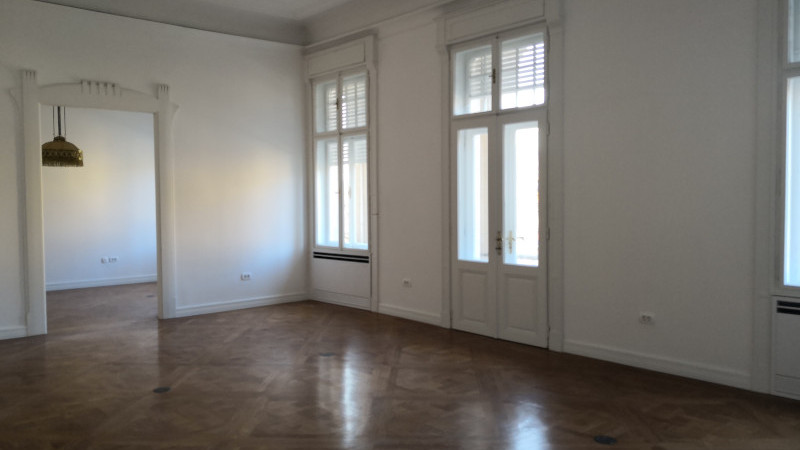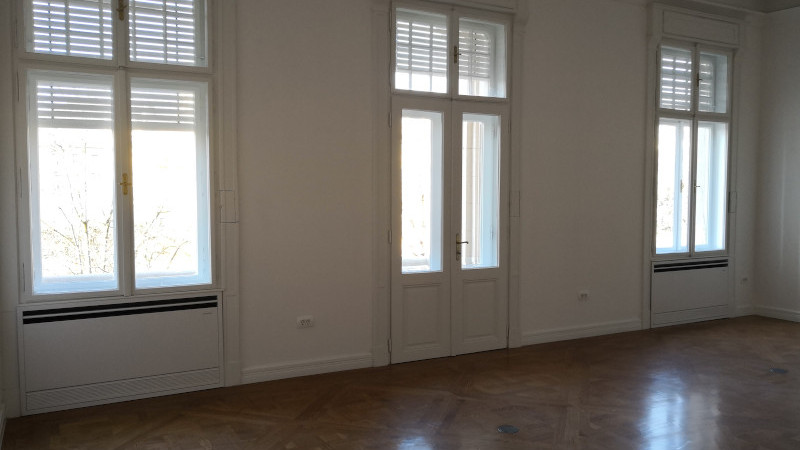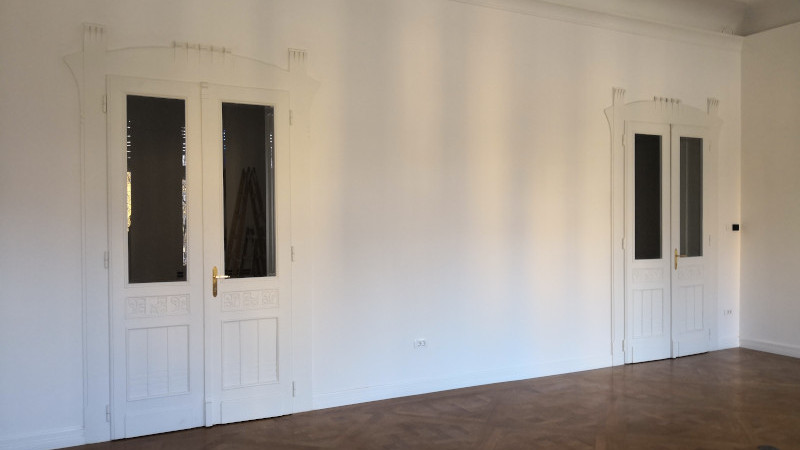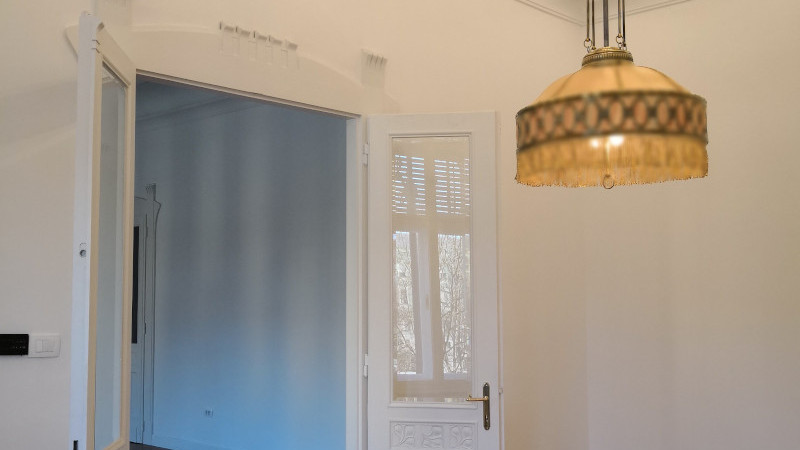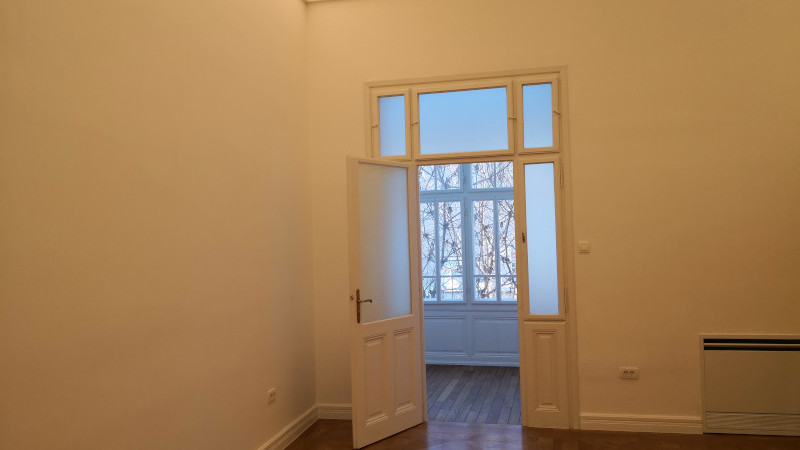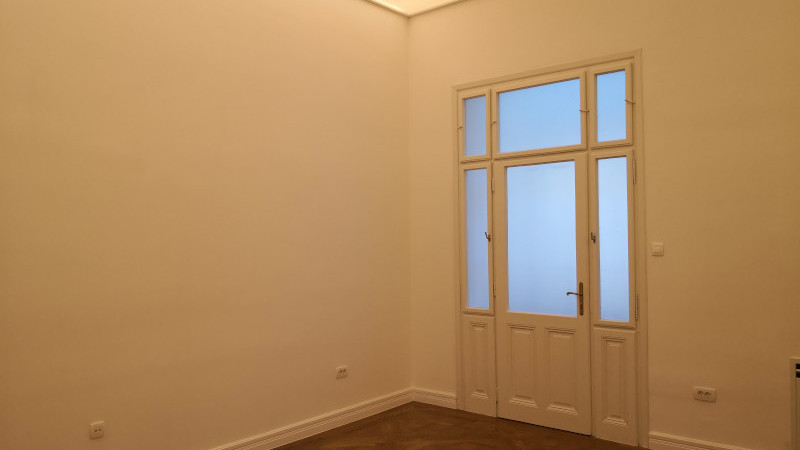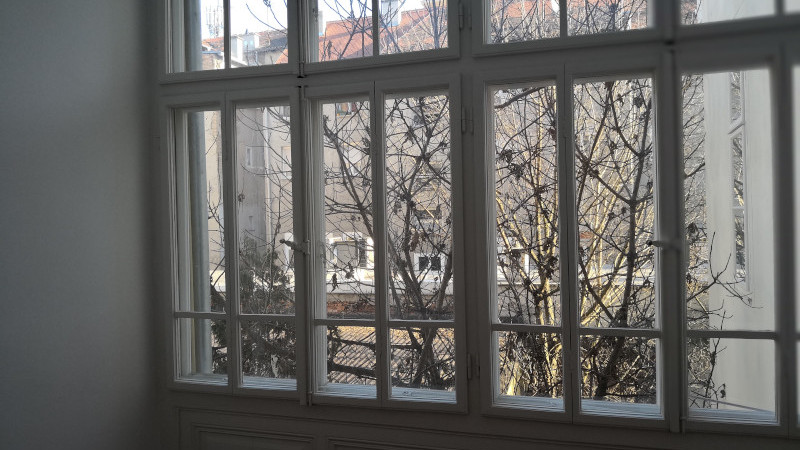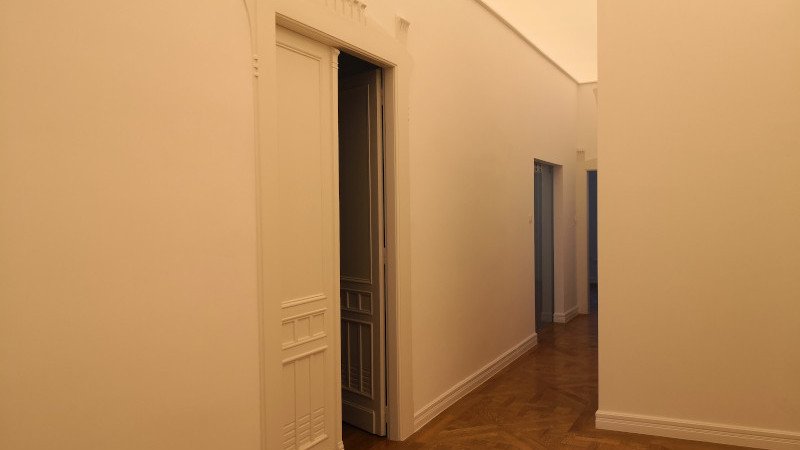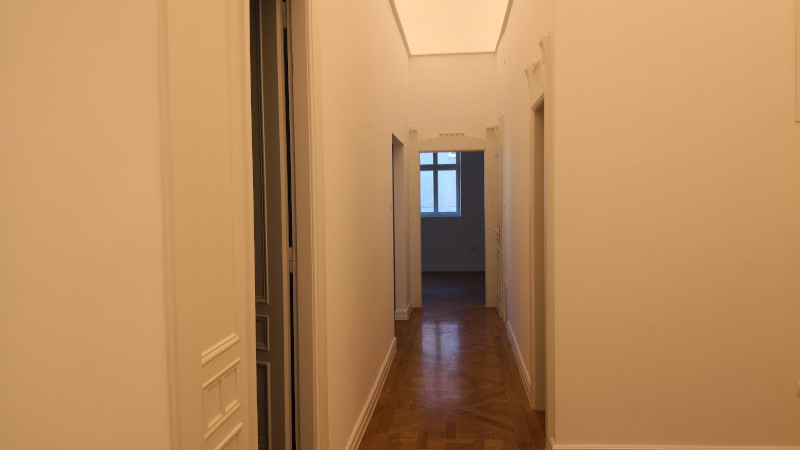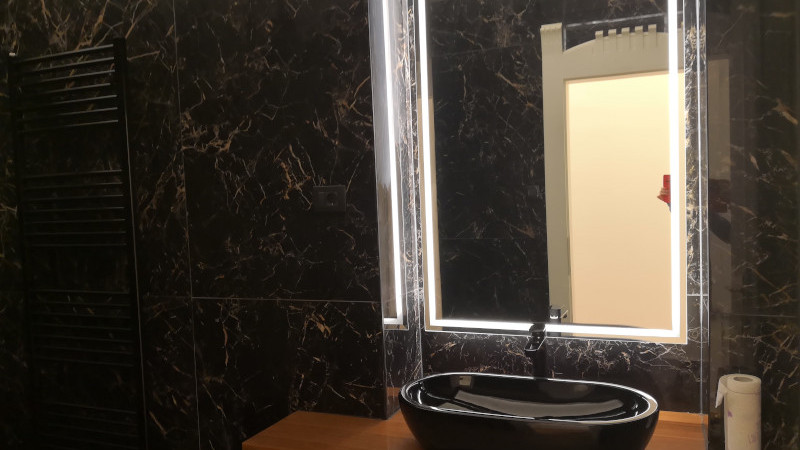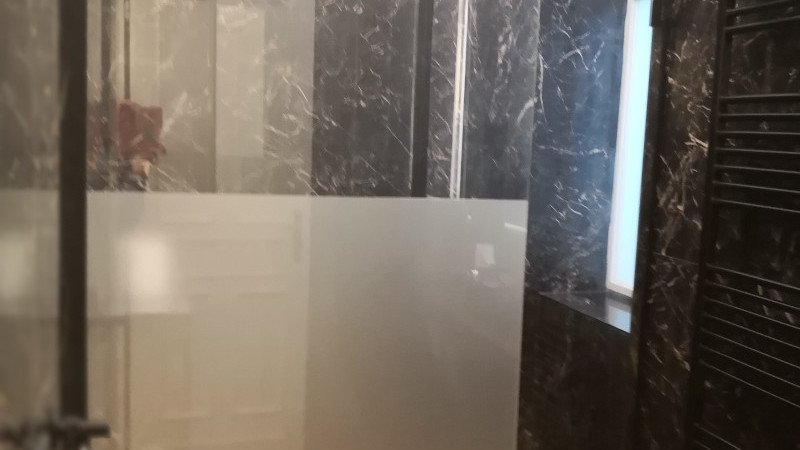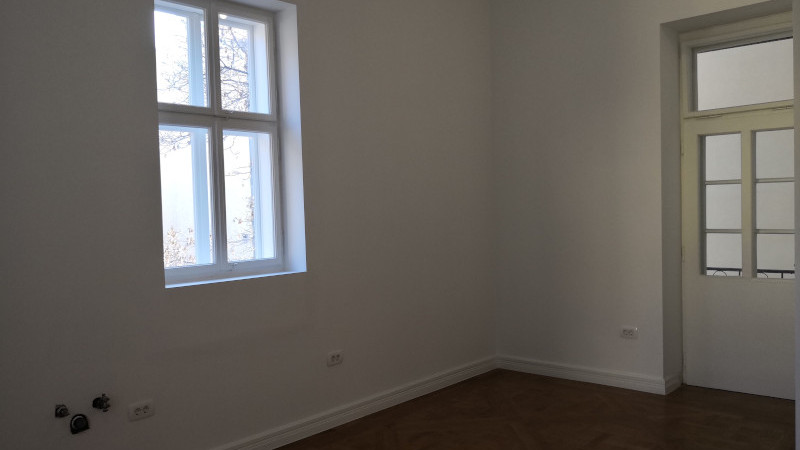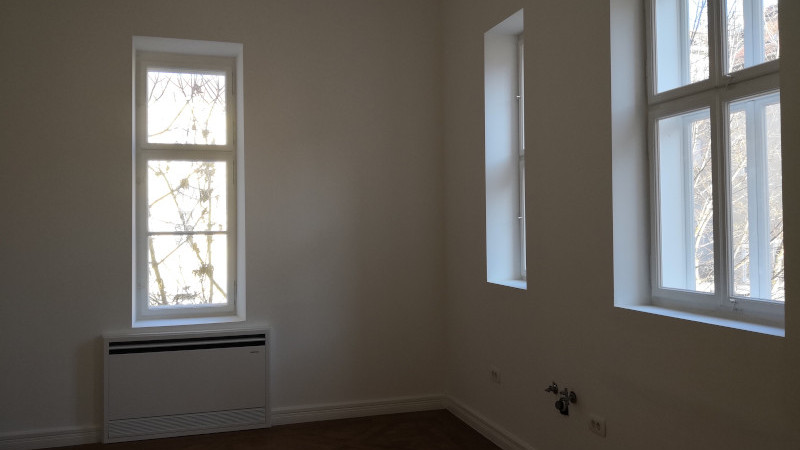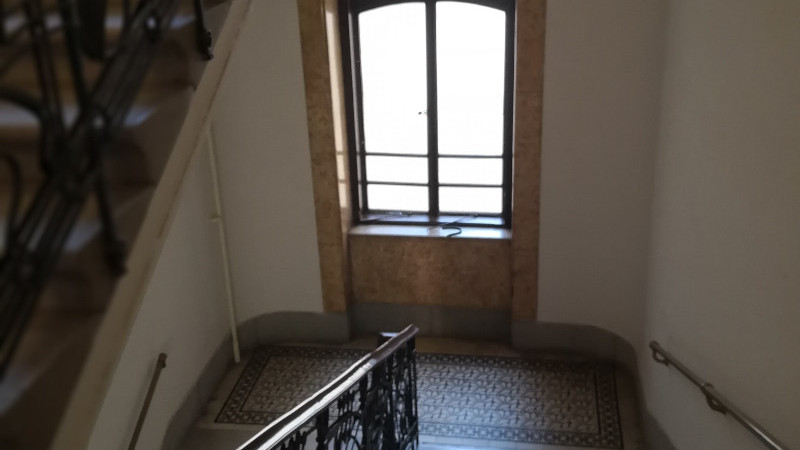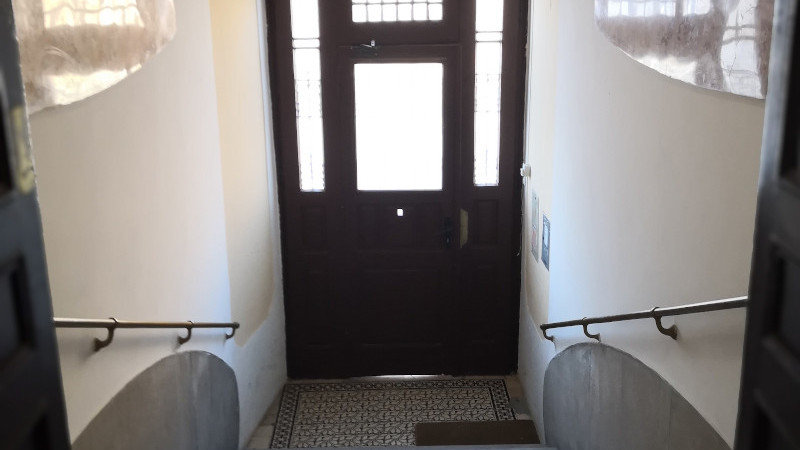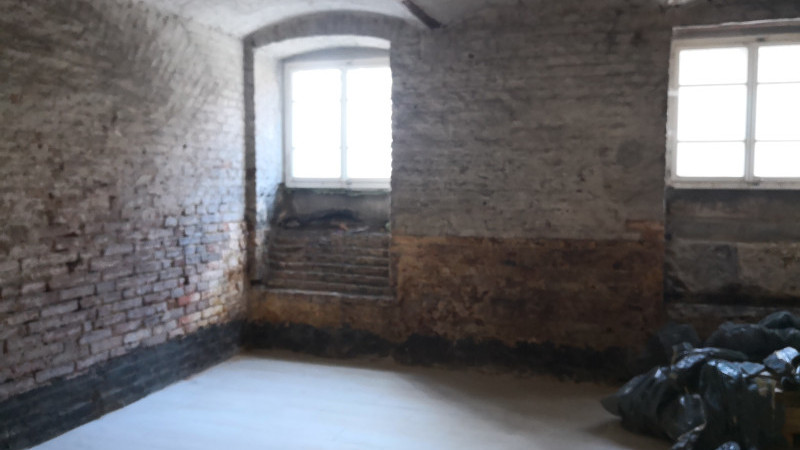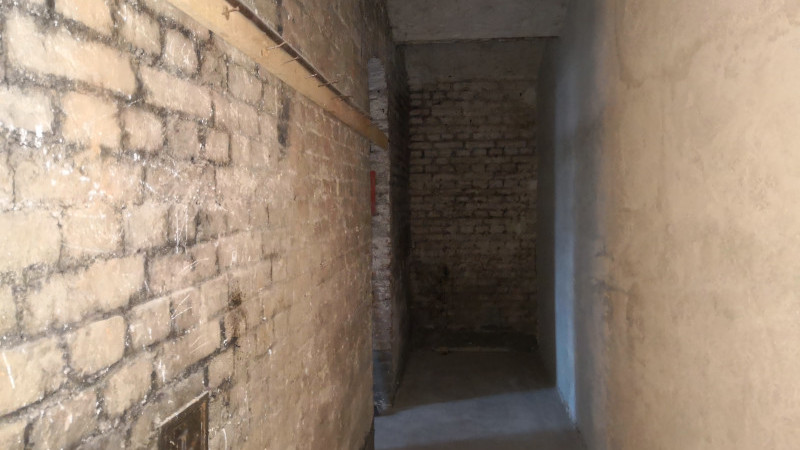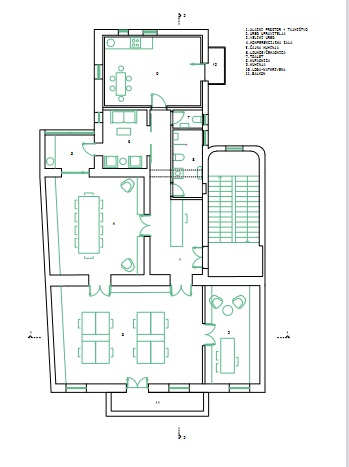 Restaured apartment / office in historic building / high end of renovation/ overlooking Tomislavov trg / 5 rooms
The restored spacious space in accordance with the highest standards of 180 m2 is located on the 1st floor of an exceptional historic building on Tomislav Square.
The apartment consists of 5 rooms.

It also has a newly renovated storage room in the basement with a separate entrance, ideal for archiving documents (approx. 40 m2).

It consists of a spacious entrance hall, two rooms in front of Tomislav Square, one of which is extremely large and has a balcony (conference room, possibility of separation into two large rooms), large rooms oriented to the courtyard side with kitchenette, waiting rooms, large rooms with balcony, extremely luxurious bathrooms made of teak and marble and a guest toilet.

The floor plan is excellently organized and provides all the necessary amenities for example for a law firm.

The apartment was completely and thoroughly renovated in 2021 and a new high quality wooden floor was made while carpentry and locksmithing were restored, and the hallway, bathroom and 3 rooms are lit by special lighting over the entire ceiling.

The space is ideal for business space and can be adapted to housing (installations ready in the end room at the bottom of the floor plan.

Heating and cooling can be regulated in each room separately.

The apartment is located in an exceptional historic building in excellent condition with an imposing facade and entrance hall.
Benefits
Floor: 1 / 3
Bedrooms: 5
Bathrooms: 2
Balconies: 2, one overlooking Tomislav Square and other towards backyard
Furnishing: Furnished
Real estate
Object Type: Restored space of extraordinary architecture in a historic building
Condition: Newly renovated
Year of construction: 2021
If for this property lower price is posted on some other website than the same applies to us.
Agency commission for tenant is 1 month rent + VAT
More from the offer
There are currently no similar properties to display.